New York Medicare Supplements Insurance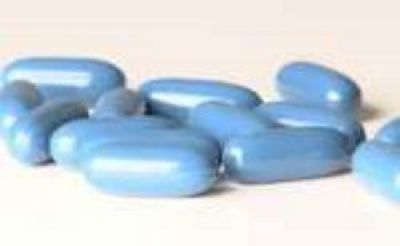 Medicare Premiums for 2020:
Part A: (Hospital Insurance) Premium
Most people do not pay a monthly Part A premium because they or a spouse has 40 or more quarters of Medicare-covered employment.?
The Part A premium could be as high as $437.00 per month for people who are not otherwise eligible for premium-free hospital insurance and have worked less than 40 quarters of Medicare-covered employment.
Part B: (Medical Insurance) Premium
The premium is $144.60 per month in 2020.
If your income is above $85,000 (single) or $170,000 (married couple), then your Medicare Part B premium may be higher.
Medicare Deductible and Coinsurance Amounts for 2020:
Part A:
(Pays for inpatient hospital, skilled nursing facility, and some home health care.)
For each benefit period Medicare pays all covered costs except the Medicare Part A deductible (2020 = $1,408) during the first 60 days and coinsurance amounts for hospital stays that last beyond 60 days and no more than 150 days.
For each benefit period you pay:
A total of $1,408 for a hospital stay of 1-60 days.
$352 per day for days 61-90 of a hospital stay.
$704 per day for days 91 and beyond for a hospital stay (Lifetime Reserve Days).
Skilled Nursing Facility Coinsurance
$178 per day for days 21 through 100 each benefit period.
Part B:
(Covers Medicare eligible physician services, outpatient hospital services, certain home health services, durable medical equipment.)
$198.00 annual deductible. (Note: You pay 20% of the Medicare-approved amount for services after you meet the $183.00 deductible.)
Part C:
Medicare Advantage plans are another health insurance choice that you may choose to have. These plans are offered by private insurance companies approved by Medicare.
By joining a Medicare Advantage plan, the plan will provide all of your Part A (Hospital insurance) and your Part B (Medical insurance) coverage.
Medicare Advantage plans must cover all of the services that Original Medicare covers.
Medicare Advantage plans may offer extra coverage, such as vision, hearing, dental, and/or health and wellness programs.
Most include Medicare prescription drug coverage. There may be a monthly premium for these plans in addition to your Part B premium.
Some examples of Medicare Advantage plans include:
HMO (Health Maintenance Organization)
PPO (Preferred Provider Organization)
PFFS (Private Fee for Service)
MSA (Medical Savings Account)
SNP (Special Needs Plans)
In order to enroll in a Medicare Part C plan you must have Medicare Parts A and B, must reside in the plans service area, and must not have End Stage Disease (ESRD).
Since there can be numerous Medicare Advantage plans available in your area, it is advisable to review each plans' features and benefits to confirm that the plan you choose is suitable for your needs.
Part D:
These Medicare Prescription Drug plans are available through private insurance companies approved by Medicare.
These are stand-alone prescription drug plans that do have monthly premiums, copays and deductibles depending upon the plan that you choose.
There may be a Part D penalty if you do not enroll in a Part D plan when you first become eligible for Medicare.
As of 2012 there is also a Part D adjustment which increases your Part D premiums according to your income.